Share-Buttons überspringen
Community profile
Wandlitz – Pure nature, yet so close to Berlin
As the 1927 hit composed by Karl Alfredy goes "Those with a car or motorbike take their chicks to Lake Wandlitz." And this is still good advice today, only now you can also reach the municipality with public transport too. People just love visiting Wandlitz, and enjoy its unique character: While the beach and waterside promenade are perfect for a stroll, the village streets lined with farmsteads whisper countless tales of times past. Stunning, fragrant pine forests and clear lakes calm the mind. A mix of simple farmhouses, elegant mansions, country homes, summerhouses, modern residential districts, meadows, forests and fresh air – Wandlitz is all of this.
Located north-east of Berlin, in the middle of Barnim Nature Park, the municipality has good transport access, which has always been a driving force for developing it from a mere farming village to a popular destination for daytrips and excursions. The municipality of Wandlitz is today home to more than 23,000 people. And on nice summer days, guests flock here in twice that number – That's when things really get lively and bustling. But don't worry; there are always enough cosy little spots offering some quiet respite and mysterious treasures. One such place is the Wunderlich Moor, home to the rare carnivorous sundew plant, or the fluffy cotton grass that grows here in summer. With a bit of luck, you may even be able to spot a variable damselfly. Discover all this and much more on one of the guided walks through Wandlitz.
But what is Wandlitz?
That's a difficult question to answer, for the municipality hasn't been a conjoined community for very long, with nine formerly independent towns only merging in 2003. From north to south, the urban districts of Zerpenschleuse, Klosterfelde, Prenden, Lanke, Stolzenhagen, Wandlitz, Basdorf, Schönwalde and Schönerlinde thread their way through the municipality of Wandlitz like pearls on a necklace.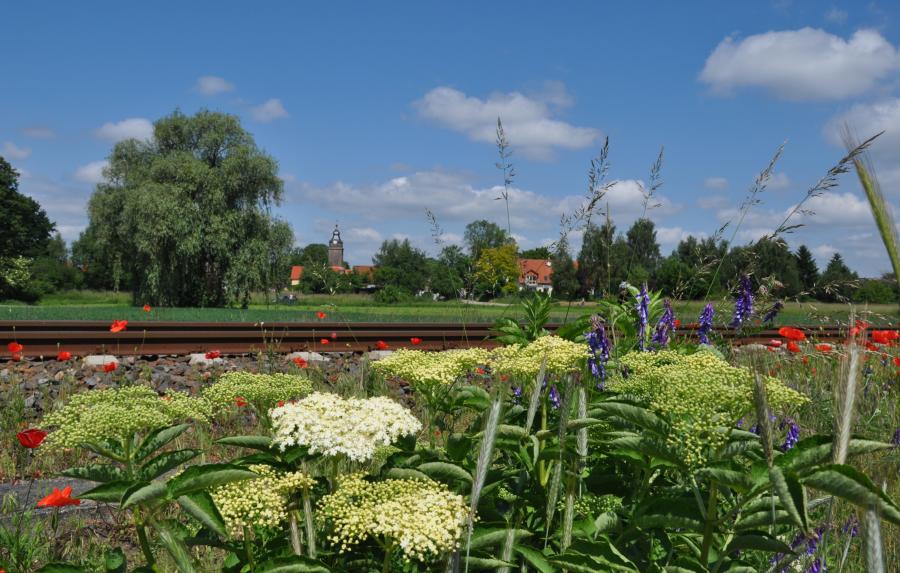 Finds of Stone-Age burial sites, weapons and ceramics all attest to the fact that Slavs felt at home here in Wandlitz from as early as the year 500 until well into the 12th century. As hunters and fishermen, they settled here and named the site Vandelice, which roughly translates to 'people living by the water'.
Wandlitz experienced a substantial boom following the opening of a railway line to and from Berlin in 1901. 'Out into nature' was now the motto, and it soon became fashionable to live along the Heidekrautbahn line. This remains the case to this day, with many summer visitors from Berlin transforming their Wandlitz summerhouses into snug year-round refuges. Many other people visiting Berlin from all over the place also enjoy spending time out here in nature.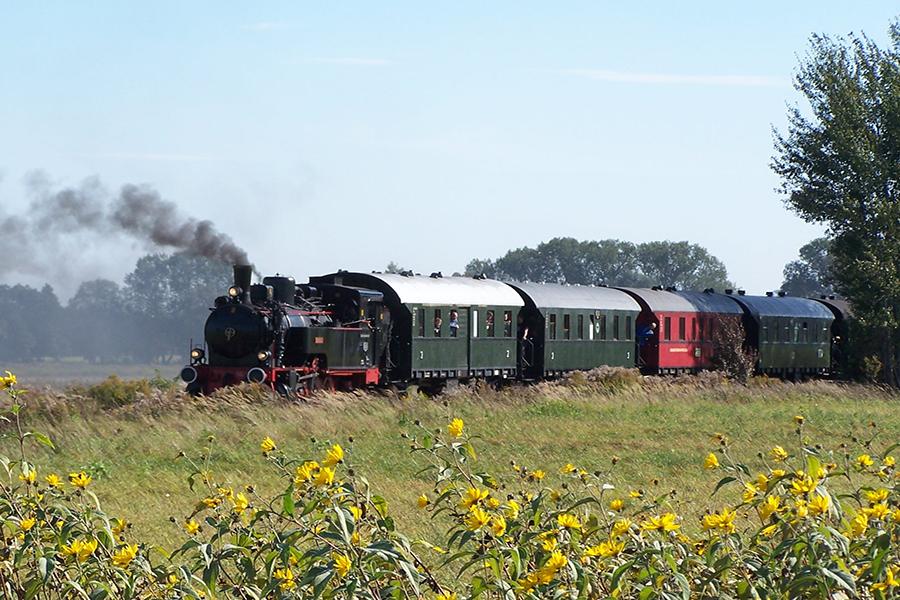 Most people here still work in Berlin; six thousand Wandlitzers indeed commute there every day. So it's just as well that the 'Heidekrautbahn', these days known as the RB 27, can take them into (and back out of) Berlin in half an hour. In addition to all those who have made Wandlitz their adopted home, there also continues to be families who have been firmly established here for generations, making a living as craftspeople, tradespeople or farmers working on their family farm. Three primary schools, one sixth form school, a grammar school and several kindergartens are proof that families with children are more than welcome in Wandlitz.
A place at one with water
With rustling reeds, lapping waves and whispering treetops, all ten of the bathing lakes here are scattered right across the municipality – and that's just the proper bathing lakes. The many magical, smaller, more remote lakes, streams and ponds are also waiting to be discovered and share their idyllic tranquillity with those who truly appreciate it.
Wandlitz even has an actual island to offer: Grosser Werder in Lake Liepnitzsee. Strong swimmers can access it by putting their physical strength to the test, while everyone else can chug along on the Frieda ferry which operates regularly between early April and late October. Many lakes also have rowing boats for hire. With hot chocolate, sandwiches, fruit and cake, this paddle can end up becoming a picnic on the lake. And that's bound to make anyone happy!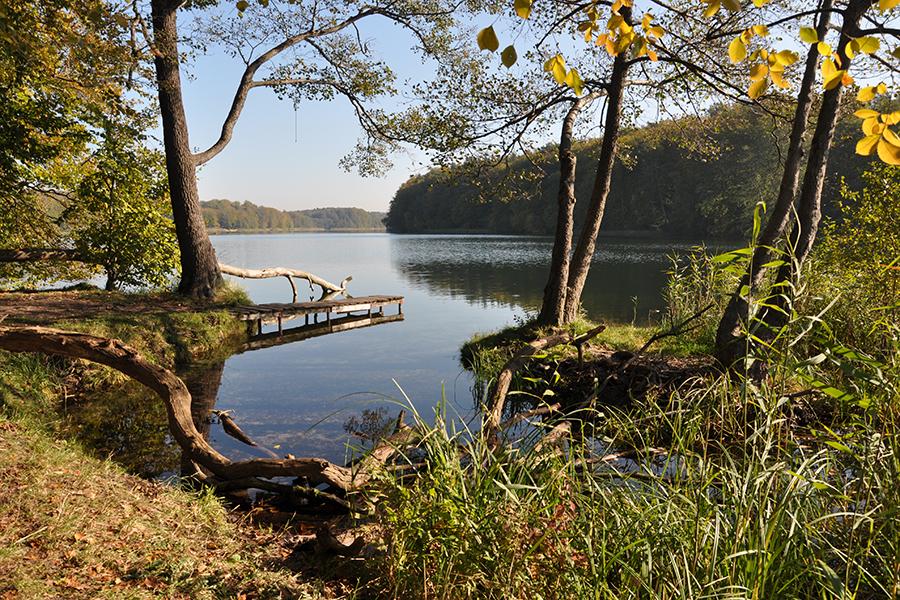 The best place for a wonderful holiday
Today, Wandlitz continues to live up to its century-old tradition as a place of recreation and relaxation in the Brandenburg region. From quaint holiday homes, cosy guesthouses, hotels, two youth hostels and camping grounds, to apartments in the palace, holidaymakers can choose from a wide range of accommodation options.
The bathing beach, built in 1923, continues to draw the crowds. Restaurants and cafés serving regional cuisine welcome guests, dishing up seasonal specialities such as venison, wild mushrooms, asparagus and fish. The fabled whitefish is particularly delicious and steeped in legend. But did it really come to Lake Wandlitz because the devil lost it in his fury at the poor monk above water? Who knows…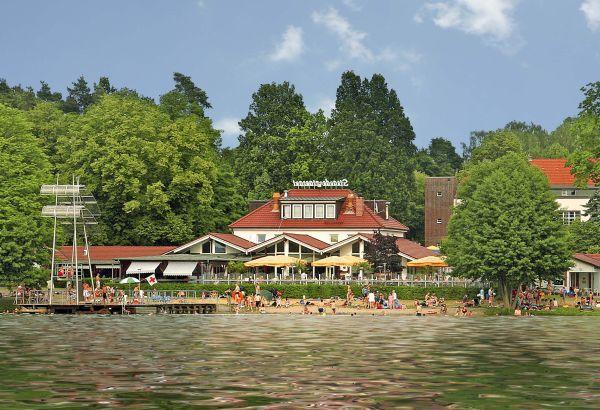 Wandlitz also has a lot to offer its sportier visitors – in the form of horse-riding, golf, sailing, surfing, swimming, diving and karting. Cyclists will enjoy a well developed network of trails within the municipality, as well as the nearby long-distance Berlin-Usedom and Berlin-Copenhagen tracks.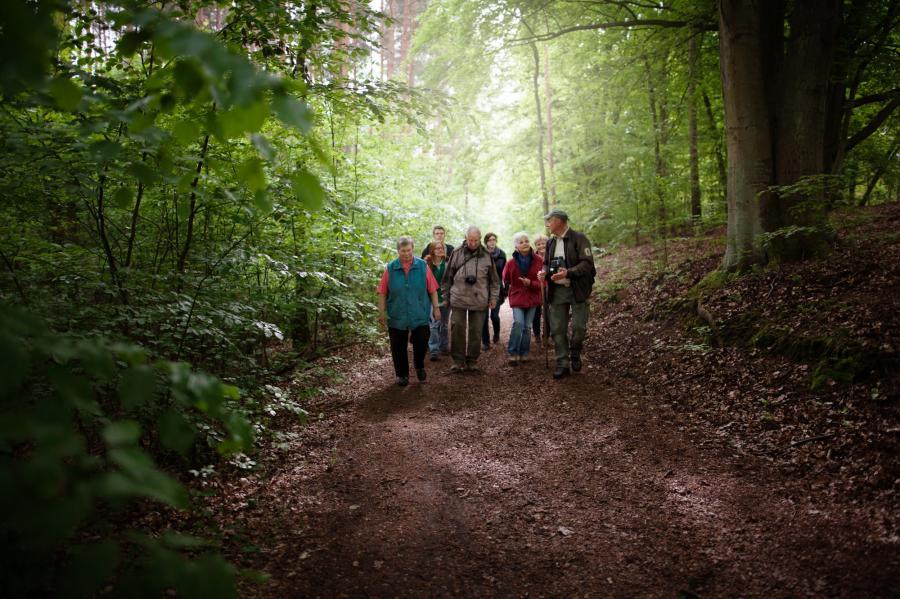 Hikers will love the many hiking trails spanning a total length of 120 kilometres in Wandlitz alone. The 66-lakes trail, which runs for a total of 400 km, passes right through Wandlitz. Its fifth stage passes by eight of the municipality's lakes: Stolzenhagener See, Wandlitzer See (Lake Wandlitz), the Heilige Drei Pfühle, Regenbogensee, Liepnitzsee, Obersee and Hellsee.
From the Ice Age to modernity
Anyone wondering about the origins of the often large stones that appear to have been scattered here by giants will find the answer at the Barnim Panorama Wandlitz (nature park centre/agricultural museum), built in 2013. It's an impressive structure that still blends carefully into Wandlitz's townscape. Developed out of the agricultural museum founded back in the 1950s, it recounts the history of Barnim and its people from the Ice-Age wilderness to the modern cultural landscape.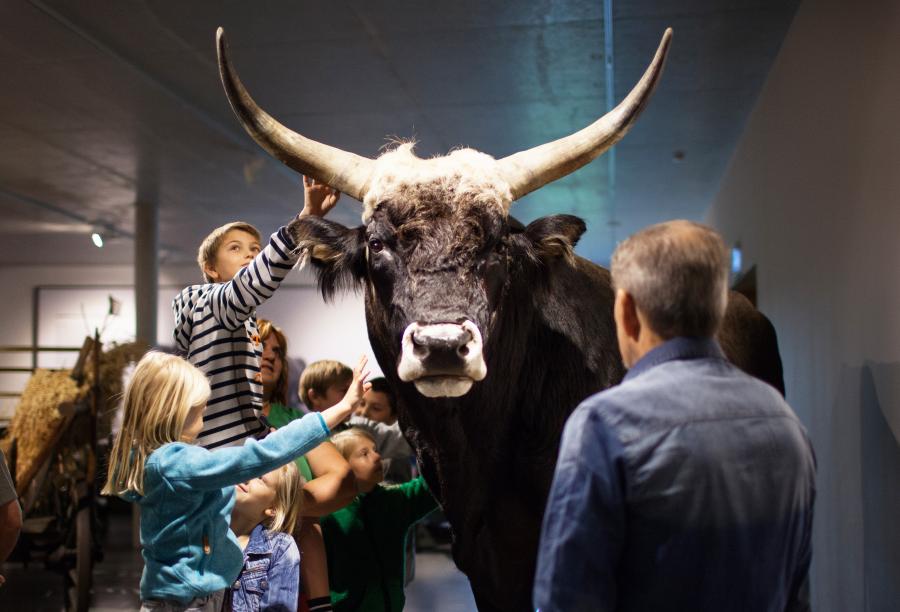 It has managed to perfectly combine a museum with the Barnim Nature Park's centre into one joint exhibit. Of particular note are the fleet of historic tractors, the 'Wild Barnim' multimedia show, and the walkable map of the nature park.
Outside, actively explore the display garden and nature path. Walter Blankenburg, the founder of the former agricultural museum, would be amazed at what's been achieved here!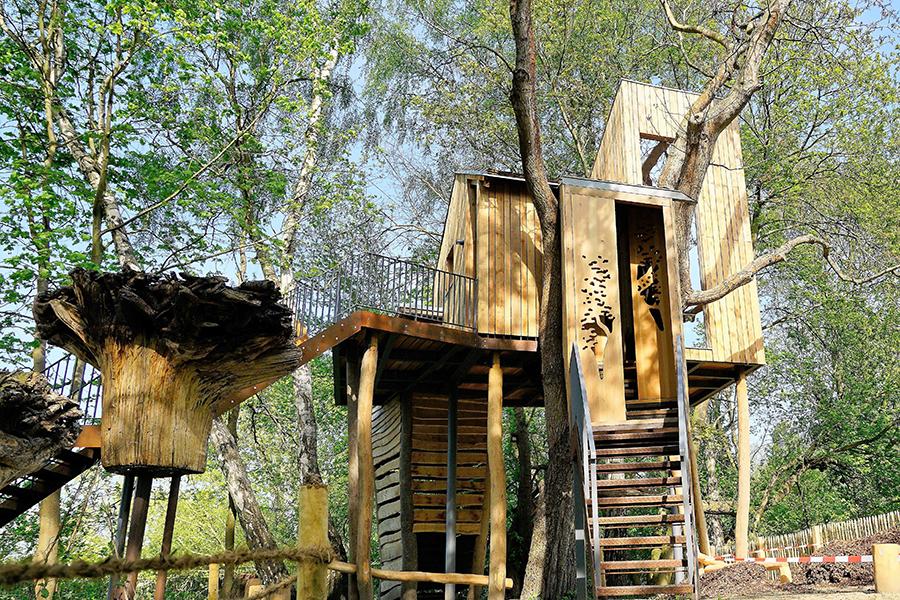 Art and artists
Public figures have always chosen to settle in Wandlitz – and is it any wonder. Politicians, actors, singers and composers lived, and continue to live, here – so it's not uncommon to spot the odd celebrity. Painters, sculptors, potters and designers all work from their Wandlitz studios. And twice a year – on the first weekend in May and on Advent Sunday –, they open their doors to keen shoppers and the curious, selling unique pieces in all colours, shapes and styles. Many a visitor also gets inspired by the artistic vibes to create something of their own. Go ahead! Some artists are indeed happy to share their knowledge with art enthusiasts and offer courses.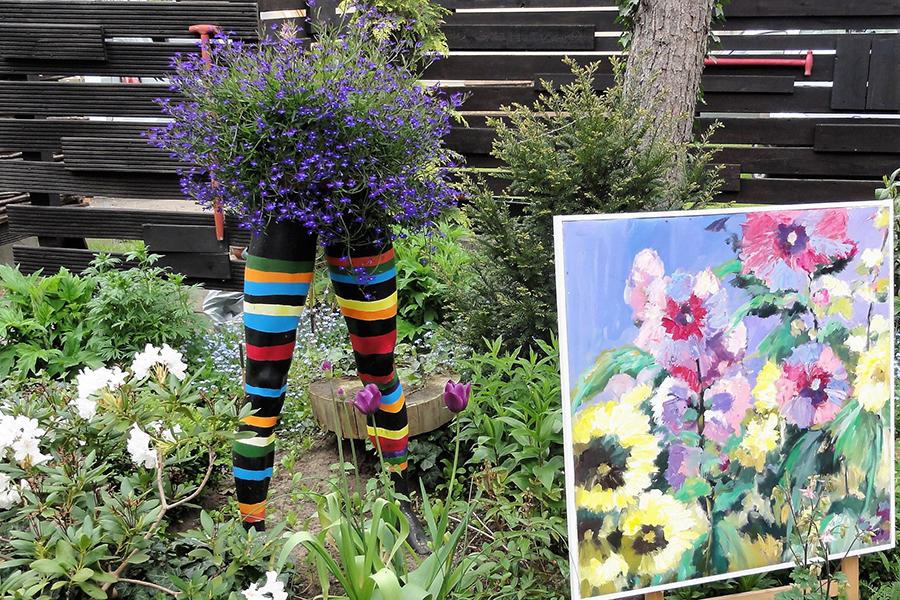 The Brassens Festival, the French song festival, is held every year on the first weekend of September. And with the 'Musik im Museum' summer concert series at the Barnim Panorama, high-class events for all ages at the 'Goldener Löwe' ('Golden Lion') cultural stage and Schloss Lanke, and many lectures and concerts at the municipality's meticulously restored village churches, there's also plenty of top-quality entertainment outside the big smoke of Berlin.