Share-Buttons überspringen
Aquatic experiences
Exciting aquatic adventures await all true-blue water rats, mermaids and pirates!
Pack your swimming trunks and ride the waves!
---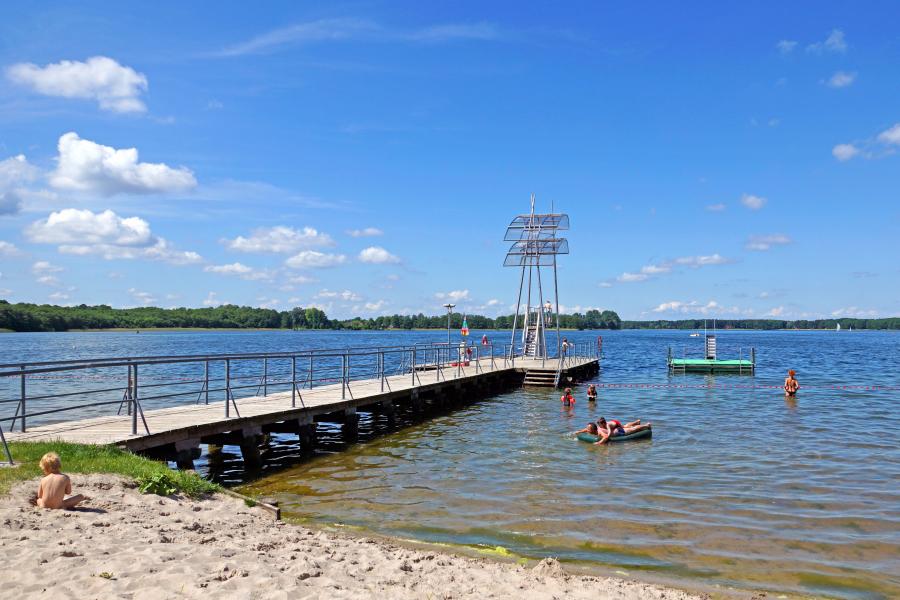 Bathing beaches
We recommend our bathing beaches, which offer a wide range of options for sport and play. All three lakes boast crystal-clear water and shallow shorelines, enabling you to enter the water easily. It's guaranteed fun.
And once you've had enough of paddling or swimming, switch your adventure to the water's surface and hire a rowing boat or pedal boat.
Further information here:
---
On and above the water
We've got all kinds of options for you to enjoy on the water. Be it surfing, stand-up paddling, waterskiing or wakeboarding, boredom is not something you'll need to worry about.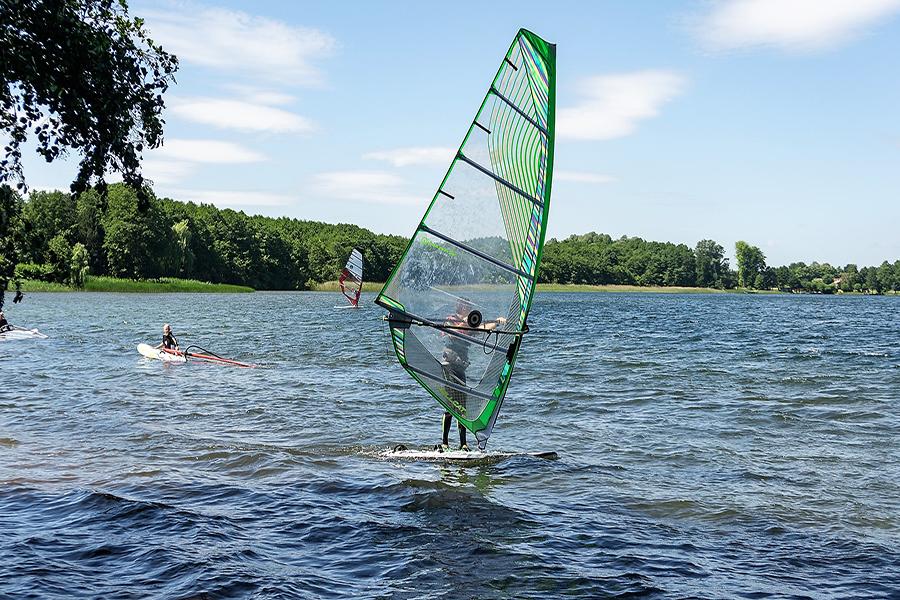 Surfing
You can learn to surf here at Lake Wandlitz. This sport's charm comes from the necessary balance, strength, and playful interactions with the wind, water and waves. Appropriate courses are available for beginners and advanced learners, as is child-friendly training material. The shifting winds at Lake Wandlitz make it an exhilarating place even for experienced surfers.

Surfcenter Wandlitz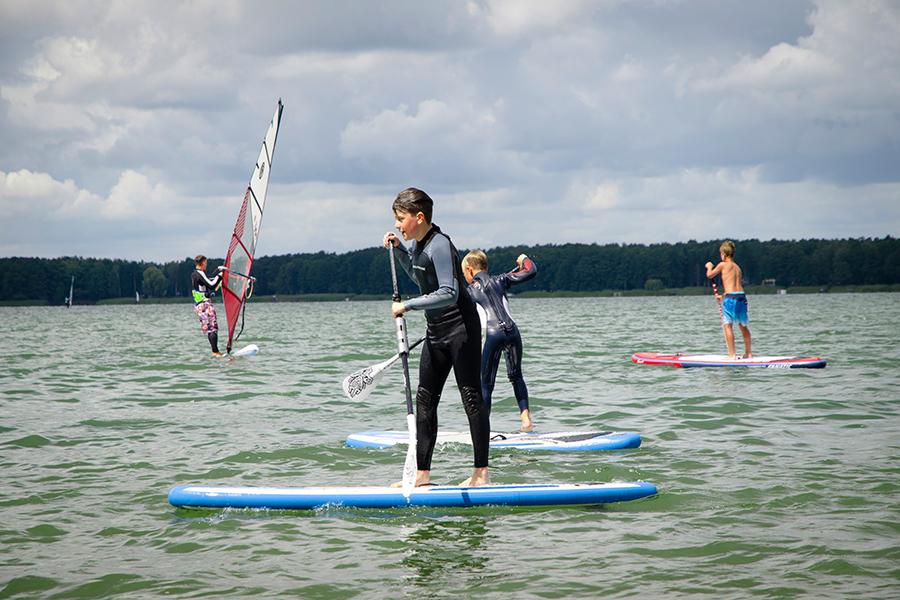 Stand-up paddling (SUP)
SUP is easy for people of all ages to learn without any prior knowledge, and is fun for the whole family. Standing upright, you move forward on a large surfboard using a paddle. This involves relaxation and nature-watching just as much as it requires patience and balance training. Enjoy the wind and water here at Lake Wandlitz.

Surfcenter Wandlitz

---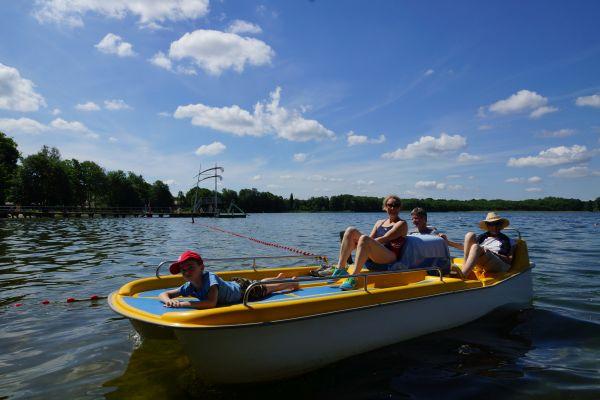 Be a captain!
Want to be the skipper of your family cutter? Then become a captain on a canoe or pedal-boat ride and sail off into the horizon together. And as you head along the Langer Trödel in Zerpenschleuse, you'll also be able to explore the mariners' village of Zerpenschleuse, and discover beavers and kingfishers.