Share-Buttons überspringen
Accomodation
Where happiness is at home
It's very easy for our visitors to quickly feel at home when they arrive at their holiday destination, with cosy accommodation facilities welcoming them warmly. We've got options to suit all preferences and budgets. Whether you're after self-catering holiday home, a guesthouse, a hotel or a youth hostel, you'll find just the right place to stay during your trip. And if you prefer camping out in nature or renting an apartment in a palace, then we've also got you covered. Sleep comfortably, feast on regional fare, and enjoy the region to your heart's content.
Be captivated by our amazing landscape and people. Wandlitz is your home. When will you be coming? We look forward to welcoming you.
Select your accommodation according to your own specific wishes and needs.

---
Two youth hostels
Families can also stay cheaply in our municipality. In addition to camping grounds, you can also take advantage of the family-friendly offers at our two youth hostels.
For other family-friendly accommodation, contact our Tourist Information Office at Wandlitzsee train station and at the Barnim Panorama.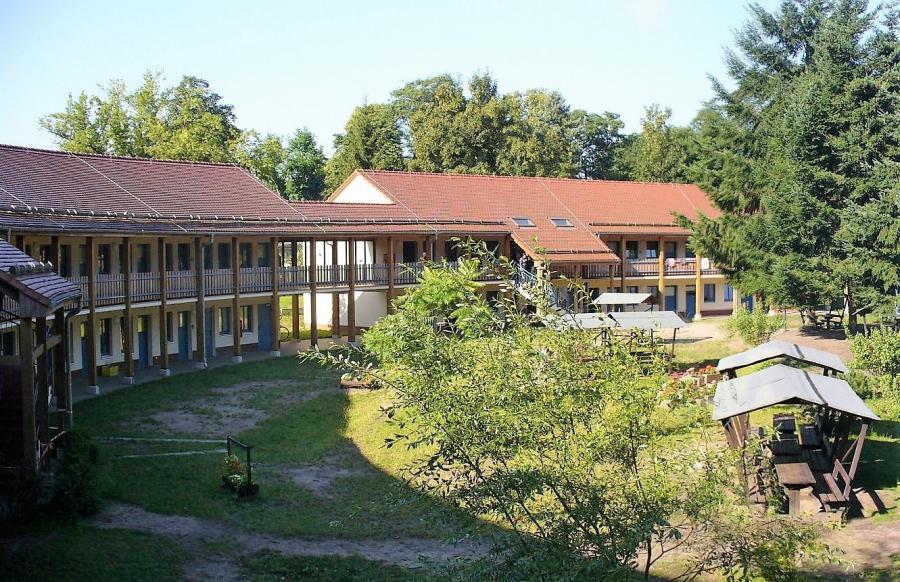 Wandlitz Youth Hostel
This hostel in the urban district of Wandlitz is located right on Lake Wandlitz. As a family-friendly property, it's a suitable place to enjoy all types of water sports. Full board available upon request.

---
Liepnitzsee Youth Hostel
Located near Lake Liepnitzsee in the district of Lanke, this property has a cosy atmosphere particularly loved by families with kids.

---
Camping grounds
You can holiday right amongst nature itself at one of the camping grounds in Barnim. Whether you want to relax or be active, the choice is yours!
Campingplätze in unserer Region
---
Prenden caravan park
Coming from Klosterfelde way, the caravan park is located at the sports ground on the right-hand side after you enter the town. Situated idyllically on the edge of the forest, it has seven parking bays measuring up to 10 metres in length. The bays are free for stays of up to 3 days.